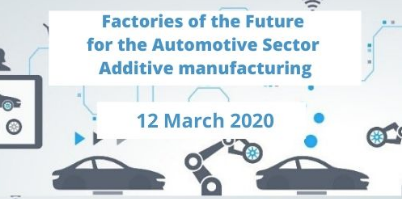 BluePoint – Boulevard Auguste Reyers 80
Brussels, Brussels Hoofdstedelijk Gewest, Belgium
Building on the success of the first 'Factories of the Future for Automotive' event organised in February 2018, this second edition will focus on additive manufacturing. The event will provide insight in results of past and ongoing projects and will match these with requirements from the automotive sector, including its value networks. An outlook of future research and innovation requirements will be discussed.
Participation is free but subject to online registration. Read more here